Do Well by Doing Good
It All Starts With A Solid Foundation
Signs of Change is more than a catchy slogan. It's a powerful corporate social responsibility initiative aimed at growing your business - and creating life-changing opportunities for families and young people in need. Reserved exclusively for ProCura Real Estate project partners, you can secure prime-visibility signage packages on construction development sites - and we'll not only earmark those funds for local charities, we'll match the total value of all partner investments - up to a level of $200,000!
Signs of Change Story
Becoming a Catalyst for Change
That's what this ProCura initiative, which benefits youth-focused charities, is all about.
Making our community a better place to live, work, and play requires a partnership, one in which the whole exceeds the sum of its parts. The job is too big to tackle alone. It takes a village.
Nobody understands and believes in the concept more deeply than Signs of Change founder Sherry Schluessel. She has spent her professional career building alliances with community stakeholders through her groundbreaking work as Senior Managing Partner at ProCura. Using that experience, she developed a unique fundraising model that leverages the strengths of business, nonprofits, and community partners in addressing the most pressing problems faced by children and families at risk.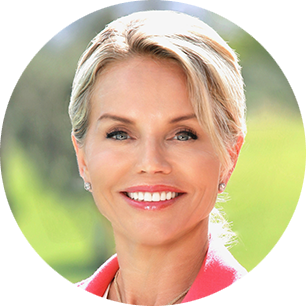 Sherry Schluessel
Founder
Beautiful Outcomes
Prevention - The least threatening social or economic crisis for a family is the one that never happens. Signs of Change proceeds are earmarked exclusively for youth-oriented charities whose missions are aimed at pre-empting problems before they occur.
Social Impact - We all understand that needs in our community often outstrip the resources available to meet them. That's where Signs of Change shines. Through the collective financial strength of ProCura project partners, we help bridge those gaps.
Recognition - When companies do good things, they deserve to be recognized for them. As a Signs of Change partner, you'll be part of an exclusive group of companies and donors whose brands are featured prominently on ProCura construction sites - including an elegantly designed donor plaque that serves as permanent signage on each completed development. In addition, our partners enjoy prime visibility on all print, digital and social media platforms devoted to Signs of Change.
Testimonials
Signs of Change is an incredibly innovative initiative that has made a 'BIG' difference in the lives of children and youth who are struggling with life's challenges and in need of supportive relationships. Since ProCura first brought this initiative to life back in 2014, over $400,000 has been raised in support of mentoring in Alberta. These dollars have helped Big Brothers Big Sisters to create and foster caring mentoring relationships for the kids in our community who need them the most. Thanks to ProCura and Signs of Change, those kids now have the support they need to overcome adversity and realize their full potential. This is an investment that will positively impact the future of our entire community.
Karen Orser, President and CEO, Big Brothers Big Sisters of Calgary and Area.
About ProCura
ProCura Real Estate Services is a full service real estate development and management company whose mission is to elevate people's quality of life.
Recognised as one of Alberta's largest private transit integrated landholders, ProCura's forward-thinking projects have redefined skylines through the company's ability to envision, develop, and reimagine outstanding buildings and communities since 1979.
Notable recent projects include: the reimagining of WSP Place; the award winning LEED® GOLD-CS Certified Intact Insurance Building; The Mayfair on Jasper luxury apartments; and the visionary, all-encompassing community at Century Park. The company approaches each new development with an eye for modern design and innovation, incorporating advanced sustainability methods and contemporary building technologies.
Learn More